Specializing in Antiques & Vintage Treasures including Silver, Linens, Lace, Ephemera, Jewelry, Attire, Tea, Traditions, Stories and so much more…
             Honoring the Past
                                Connecting it with the Present
                                                       Making it relevant to the Future
Victorian & Edwardian Language of the Flowers
Victorian & Edwardian Language of the Flowers – Tussie Mussie Tutorial
Please note:  The Aurora Colony Flea show will be a two-day online virtual event  until the social distancing & gathering size limitations are lifted.  The upside is there will be events in June, July & August this year.  Join us and support our wonderful vendors.
Items, links and other info will post over the weekend and remain available on the page for two weeks.  The June dates were already set for the second weekend, July will also be to avoid the Holiday.  August will be the first weekend, as will September
Dates:

June 13 & 14, 2020 from 9 on Saturday to 4 on Sunday

July 11 & 12, 2020 from 9 on Saturday to 4 on Sunday
August 1 & 2, 2020 from 9 on Saturday to 4 on Sunday
September 5 & 6, 2020 from 9 on Saturday to 4 on Sunday
3rd Annual 2020 Jane Austen Tea & Faire – GOES Virtual – June 27 & 28, 2020
Wind Horse Antiques is pleased to announce the return of something spectacular with a twist!
Spend a beautiful now Summer weekend in celebration of the beloved author and her Regency world now an online virtual event full of fun, lively and engaging presentations, author readings, demonstrations, vendors, tea and some surprises!! And we will be joined live remotely from the UK by Sophie Lizzie Andrews! Author of "Be More Jane" and the "Laughing with Lizzie" blog as well as a founding member of the Jane Austen Pineapple Appreciation Society. She will join us with presentations at each day!
Enjoy the opportunity to immerse yourself the transformational Regency era and Ms. Austen's clever observations of it. From how we eat to how a novel's story unfolds, from libraries for all to political satire, walk along as we embrace the fashion, art, food and more! Join us safely from your home with possibly a few friends, dress in your best period costume or simply admire the many Time Travelers who will be virtually promenading throughout the event. Keep watching this page as more details are announced.
Tickets, which include all events on both days, are just

$30.
Any tea tickets purchased prior to March 18, 2020 will automatically be transferred to the June dates or you may choose to transfer them to a future Wind Horse Historical Teas & Events.  Please respond to your individual notice with your preference.    All Ball tickets already purchased will be reimbursed.
Thank you, we deeply appreciate your support and stay safe.
Lisa Hand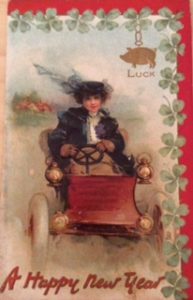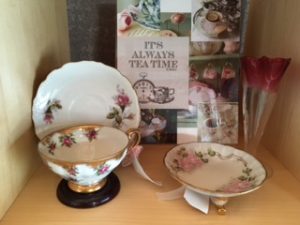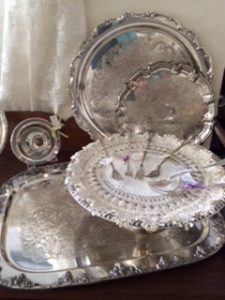 You can reach us at:
503-720-1601
On eBay: WindHorseVentures
& Tradesy:   WindHorseVentures
TicketTailor: Wind Horse Antiques
Like us on Facebook at Wind Horse Antiques
P. O. Box 889
Aurora, Oregon 97002